Convene in the Hapi Isles
Planning a conference, event or meeting? The Solomon Islands offers a spectacular and exotic South Pacific destination with exciting and unique venues and activities.
Comprised of nearly a thousand islands, and with a population of more than 600,000, the Solomon Islands proudly showcases our rich multiculturalism via a pleasant and vibrant diversity of Melanesians, Micronesians and Polynesians. Our history and renowned friendliness goes back more than 10,000 years.
Honiara, our capital city, sits on the island of Guadalcanal and was home of some of the fiercest battles in the WW2 Pacific arena. You can still visit today the same that battlegrounds and wrecks that defined the Allied Forces victorious efforts.
Just a 3-hour flight from Brisbane, Australia, Honiara is a growing South Pacific city and the centre of commerce for the entire country.
The availability of international standard conference/meeting facilities, mixed with tropical Pacific weather and sprinkled with generous helpings of our natural friendliness, hospitality and smiles, creates the perfect venue cocktail for a successful event and delighted attendees. Be sure to book your spot in the Hapi Isles.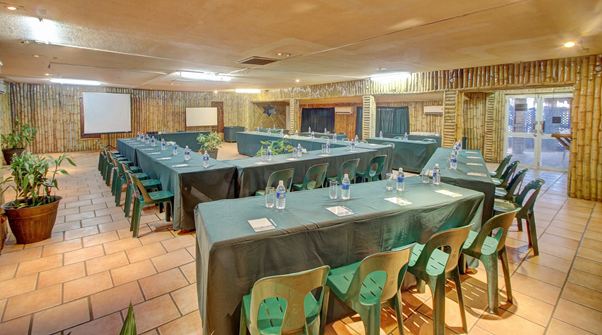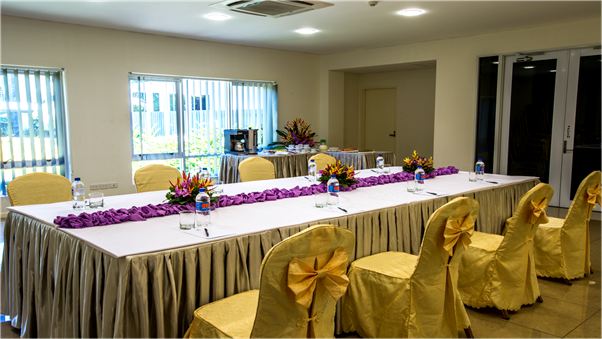 Conference/Meeting Venues:
*Please contact the individual providers below for more information. We look forward to hosting your conference or meeting in Honiara. Please contact Tourism Solomons on +677 22442 for further assistance.
Taste the Solomons
Indulge in our appetizing cuisine options from Japanese, Pacific seafood to Asian street food… or why not also drop by a café for some coffee and quiet time?
Tenkai Sushi Café
Market Street Kitchen
Haydn's Steakhouse
The Boardwalk
Splash Bar & Grill
Breakwater Café
Bamboo Café
Lime Lounge
The Coffee Bar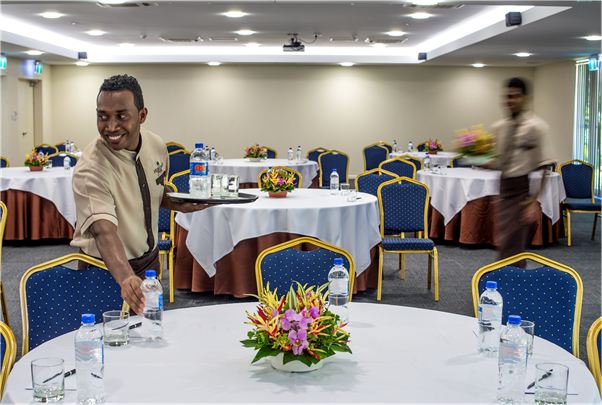 Get Your Sun, Sand and Surf Fix
Do make time in your busy schedule to experience the Solomon Islands. Remember, all work and no play isn't the way to spend your time. Make your conference/meeting trip memorable. Travel out to the provinces and immerse yourself in unparalleled natural beauty and hospitality.
Choose from an array of activities such as scuba diving, snorkelling, fishing, island hopping, trekking, village expeditions, cultural performances, bird watching and so much, much more.