Solomon Islands Tourism - Corporate Website
Welkam Frens and Stakeholders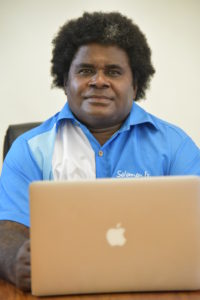 Welkam to the Solomon Islands, an undiscovered paradise, a scattered, emerald green necklace of 992 islands where time has chosen to stand still, where happy, smiling people go about their day to day lives ensuring the customs and traditions of yesteryear remain the very backbone of life in this true South Seas idyll.
Little has changed in the Solomon Islands since they were first discovered by Europeans in 1568 when Spanish explorers first sailed into this tucked away corner of the South Pacific. While vestiges of their visit remain in the many beautiful names bestowed upon parts of this archipelago, perhaps the most famous of all is Guadalcanal, the place where the armies of the world came together in destructive force during WW11 in a battle that was to change history.
Today the Solomon Islands has become such a breathtakingly fresh destination for those international travellers eager to get off the beaten track and immerse themselves in a centuries old culture while experiencing every niche travel experience this multi-faceted destination offers and which set our Hapi Isles so far apart from our South Pacific neighbours.
Tagio tumas – Dagnal Dereveke, Acting CEO Tourism Solomons
It's Sol'talk…Our Latest News
As part of the rebranding for the Solomon Islands, not only are we focusing on a new image but to betray this image we are also […]
Every year the Diving Equipment & Marketing Association (DEMA), hosts the annual DEMA Show in the United States, dive and travel industry professionals and exhibitors worldwide. […]
As part of the launch of its new 'Solomon Is' re-branding initiative, Tourism Solomons is offering travel agents to win a $100 pre-paid Visa card or […]
Market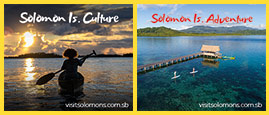 Provide marketing and promotional support to the Solomon Islands tourism industry.
Partnerships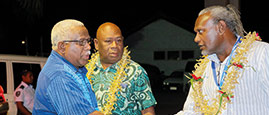 Forge strong partnerships and investment between public and private sector stakeholders.
Specialists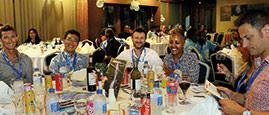 Develop and train international travel agents to become Solomon Islands Specialists.
Regions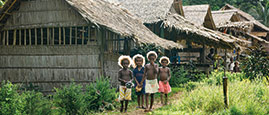 Identify and support the unique and distinctive elements and benefits of the nine Solomon Islands regions.
Niches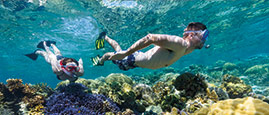 Nurture and advance the development of the rich and exciting Solomon Islands niche markets.
Resources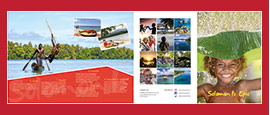 Serve as the primary source of SI tourism related research, marketing, training and resource materials.
Training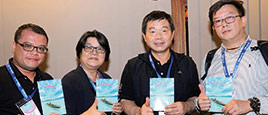 Provide education and training programmes that support unified marketing initiatives.
Branding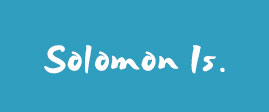 Serve as the Solomon Islands 'Brand Champions' both nationally and worldwide.
SPUMS 48th Annual Scientific Meeting 2019 Venue: Solomon Kitano Mendana Hotel, Solomon Islands Theme: "Old divers and bold divers but not old, bold divers" Cardiovascular health risk […]
The Point Cruz Yacht Club runs a fishing competition twice a year in April and in December. The competitors are from various local fishing enthusiasts and […]
Tourism in Focus kick starts the year with a big bang. The Tourism Solomons Office will bring the industry together to inform them about the activities […]